In person sessions



I am based in Wimbledon and sessions are held one to one.
Depending on what you are booking, sessions last from 45 mins to 1.5hrs for Divine Healing or Lightbody.
Payments are due in advance either by bank transfer or papal.



Remote sessions
through Skype


If you are too far to travel for a session, we can always do a session through Skype.
I will ask you to fill a form before we start the session and send payment before hand either by bank transfer or through papal.
We will then find a time and a day that is convenient for both or us.
Sessions are held one to one through Skype.


Distance sessions



Now if your English is not too good or do not have access to Skype or simply prefer a distance session,I will ask you to fill a form first and send a payment before hand.I will then work in my own time with you knowing or not ( you can decide). I will then send you a full report of what I found ..

Please note Drum healing sessions are best done in person. Sessions are available through Skype but sometimes the sound is distorted.


Powered by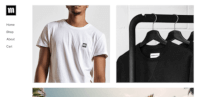 Create your own unique website with customizable templates.

google-site-verification=Io_q7uExU0HKtDo0N4YwDMwPdTlagOqUSVjJUY7TY-8