Space Clearing
We need space clearing within a building or a house when stagnant energy build up usually in corners where energy does not move freely and gets stuck. Negative thoughts and negative energies tend to stick together and create a sort of knots which can grow really badly.
Have you never been to a place where you feel that something is not right, where you do not feel comfortable. Have you ever heard or said that there is something not right about a place but you do not know exactly what it is...
On the contrary, positive thoughts and positive actions tend to spread around, move around like a swirl.
The oldest form of shelters were often build in a round shape like the North American tepees for example.
Aborigine were very close to Mother Nature and the love they had for Mother Earth seemed to reflect within their home. Round shape tree trunks, round/oval stones, oval eggs, mother earth itself...
Energy flows naturally in a round room, wind and tsunamis tend to move naturally around the none corner house without reaping anything on its way.The energy always moved freely in a free-cornered room,where warm air naturally goes up to the cooler skylight and naturally falls down as droplets to cool down, goes up again and goes down again.Natural ventilator...
Powered by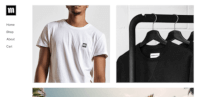 Create your own unique website with customizable templates.

google-site-verification=Io_q7uExU0HKtDo0N4YwDMwPdTlagOqUSVjJUY7TY-8