Over the last few years, I have learnt different modalities which made me grow and expand myself beyond the 3rd dimension . As my daughter healed, fear & worry left me creating a void within myself and I refilled that void with a Gift that I had forgotten over those years of anxiety and stress .
When performing healing sessions, I started to have visions . At first, it was a bit disturbing to be able to see the inside of someone's stomach or the inside of a brain, but visions became a normal part of my life .
When I start a healing session, I see multiple little beings there, ready to help, they remove damaged tissues,fix broken nerves, replace chakras, amend, clear and repair parts as if they were working on a car or a house .
There are different teams who have different tasks, and specializes in different areas . They have shops where they create throat chakras .When you place your order, they choose one specific to you and install it . If it is faulty, they change it for you .
Sometimes, there are messages to pass , they tell me what I should let you know .

If you would like some help and guidance,we can work together to achieve the goal of your soul.
I would like to know you a bit more so please let me your full earthy name when you embodied ( the full name of your birth certificate ) and the date when you took for first breath ( DOB) .
Also add a touch of yourself, what would like my team and me to focus my work on ?
Although, I spend a lot of time in other world, my body is still on Earth, and I need to pay my bills so please exchange is warmly appreciated . Click the link below.
Thank you and we are looking forward to working together.


---
Psychic corner

Ask me a question and I will channel an answer.

As I have been growing over the last few years, so are my psychic abilities . I have re-dug my childhood gifts that I had buried due to life limitation beliefs . I have the ability to connect to your subconscious and channels answers for you in order to help you in your path. At the moment, I am guided to work remotely . That is the way I work. I connect to a space of calm and serenity and let my guide channel answers to me .
If you need some light withing a situation, please let me know your full name and your date of birth and I will enter my channeling mode and email you what I received.
£15 for one question.


Powered by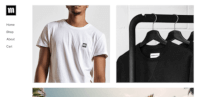 Create your own unique website with customizable templates.

google-site-verification=Io_q7uExU0HKtDo0N4YwDMwPdTlagOqUSVjJUY7TY-8